WB506SB 3in1 - Steel Deck Lawnmowers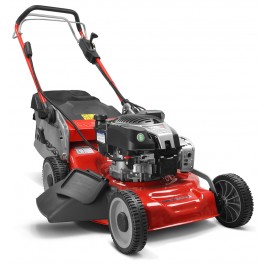 This lawnmower is designed to mow large areas up to 1800m2. It is equipped with a 3 in 1 system offering mulching, collection and side discharge simply by opening the side cover and inserting the side deflector. An 8-position height adjuster lever means easy selection of cutting height. Mulching plug is fitted as standard. This machine is fitted with the new B&S 775IS Series DOV InStart Engine, this engine features a new and revolutionary InStart system which will set a new standard for easy and instant starting for walk behind lawnmowers
WB536SKV-M Mulching Lamnmowers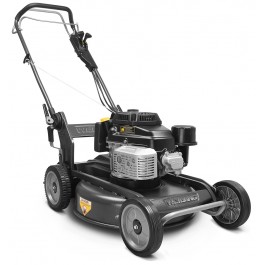 Do the job 30% faster. As the sound is trapped under the deck where the whiling grass helps to dampen it. Cutting the lawn faster and quieter.
WB486SKL AL - Aluminium Deck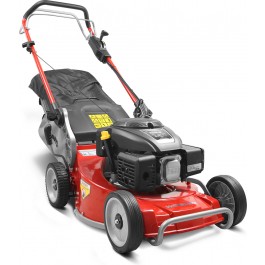 The aluminium deck range is designed for users looking for maximum performance in both collecting and mulching models. It has a strong powder coated die cast chassis with an aerodynamic design. These are machines characterised by a superior grass collecting capability, thanks to aerodynamically moulded deck that optimises the flow of air and clippings into the catcher.
WB536SKV 3in1 - Professional Range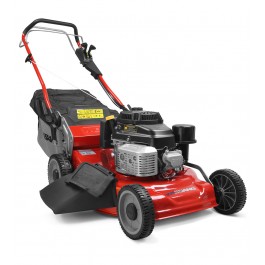 The WB536SKV 3in1 comes wit a host of features. Complete with steel inner(alloy deck only) and front bumper to protect from bumps during use of transport. A three speed heavy duty gearbox designed to last. Heavy duty anit-vibration handles.
WB537SCALV BBC - Professional Range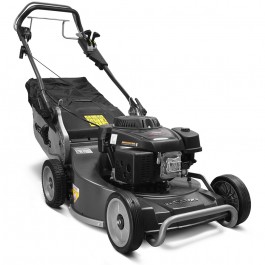 The professional WB537SCALV BBC comes with a host of features, BBC Clutch, heavy duty anti vibration handles, 3 Speed Shaft drive Gearbox, Loncin LCP70FA Engine, Alloy Deck.