Envoy™ 36 Electric Push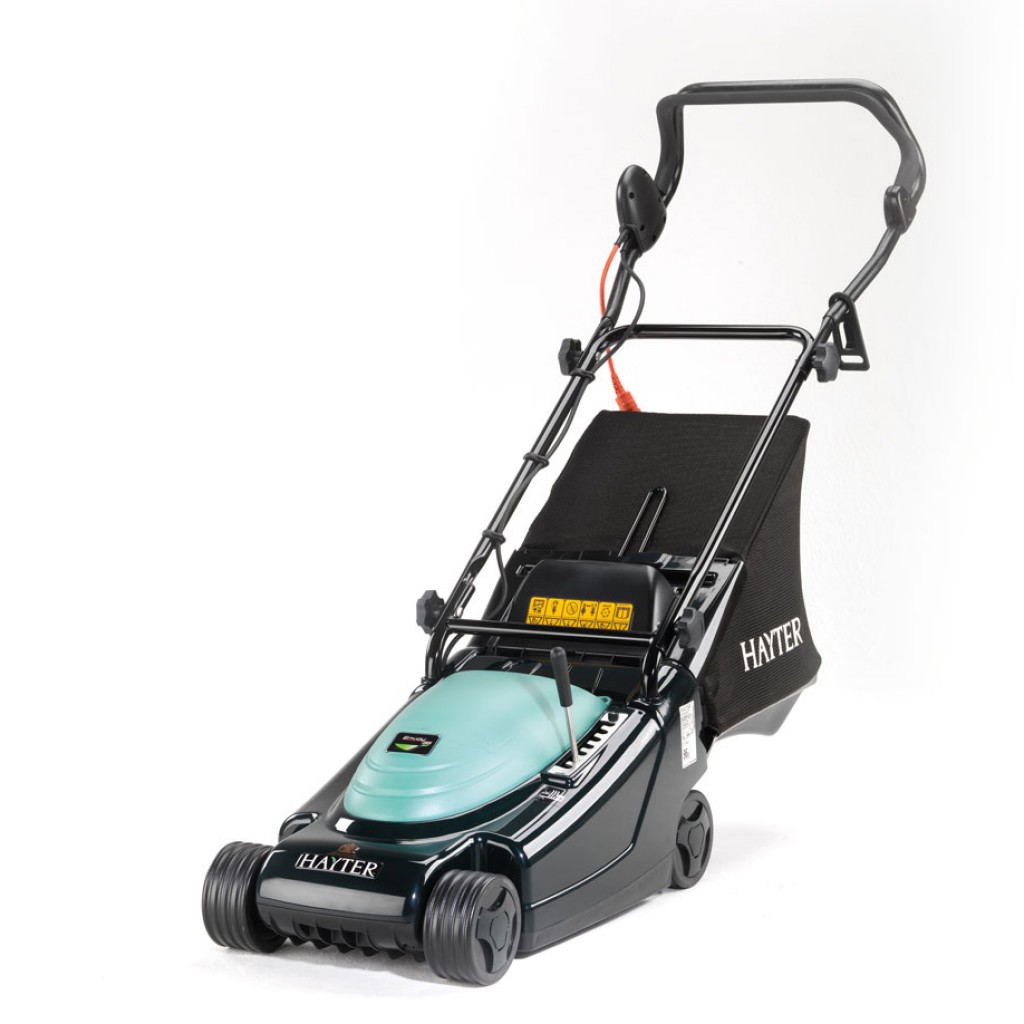 The Hayter Envoy is a mains electric lawnmower designed for the smaller garden. The stylish, robust deck makes it easy to manoeuvre whilst cutting your lawn to a fine striped finish. All the craftsmanship you would expect from Hayter at a great price with no compromise on quality. It makes mowing smaller lawns a breeze.
Spirit™ 41 Electric Push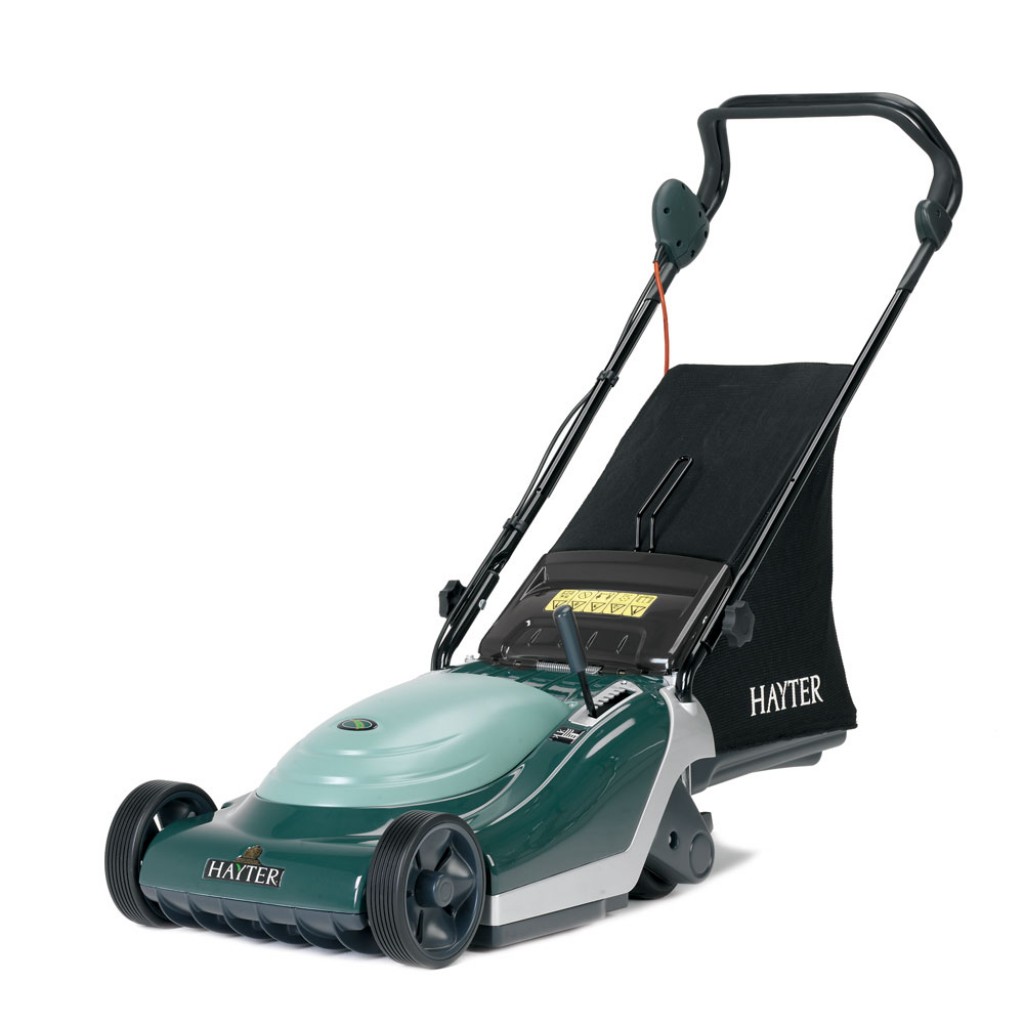 Compact and stylish, the Spirit 41 Electric is lighter than the equivalent petrol models so offers great manoeuvrability. It leaves a superb cut and a fine striped finish to any lawn. The Spirit 41 Electric has the same revolutionary lightweight aluminium skeleton chassis and tough high impact ABS polymer construction as the petrol models. The 1500W long life induction motor provides a quiet and smooth performance.
New Harrier™ 41 series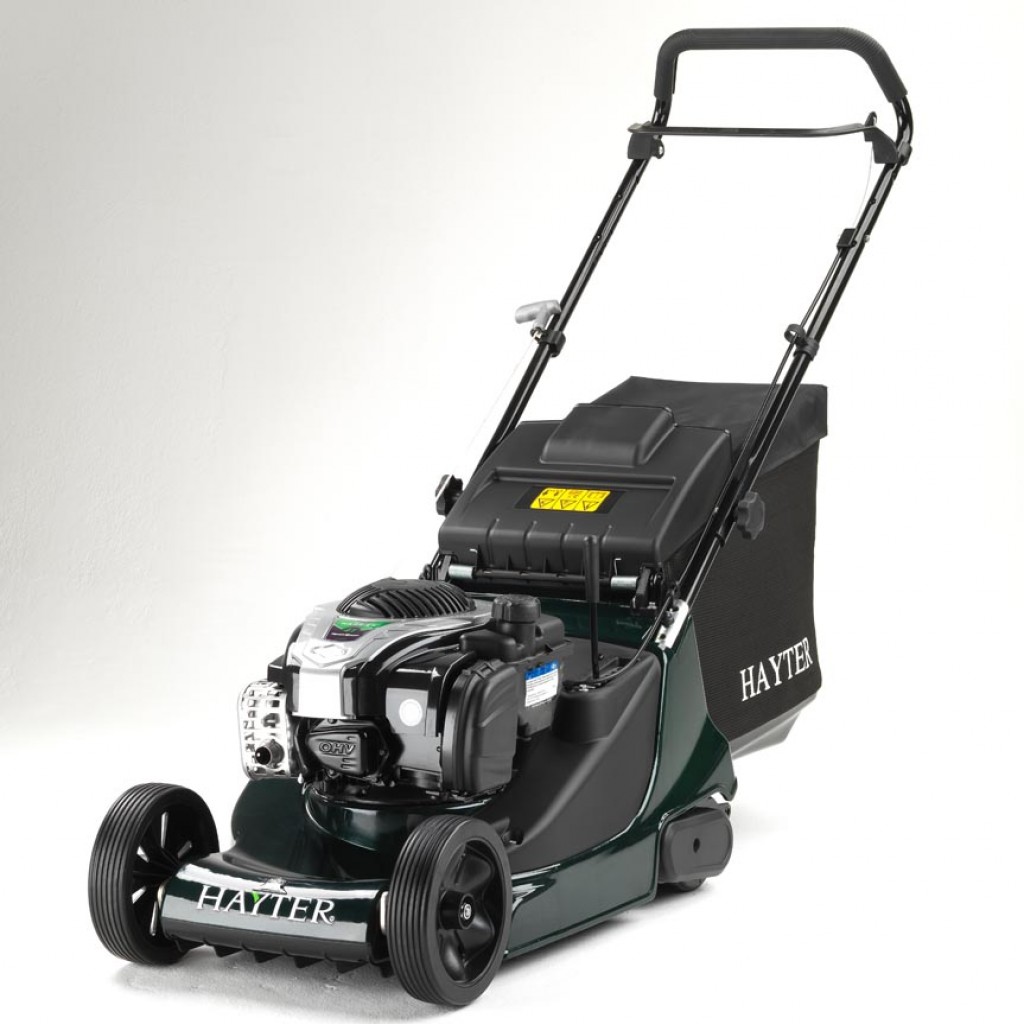 The Harrier is one of our most popular models, having featured in the Hayter range for over 30 years. The latest generation Harrier 41 builds on the successes of its predecessors and embraces modern design and technology to deliver a high quality, high performance lawnmower. Achieving the classic stripes in any garden, the compact design and ease of manoeuvring make the Harrier 41 ideal for small to medium gardens. With a choice of models available, each hosting an array of easy to use and time-saving features that help you achieve the lawn that others aspire to.
Spirit™ 41 series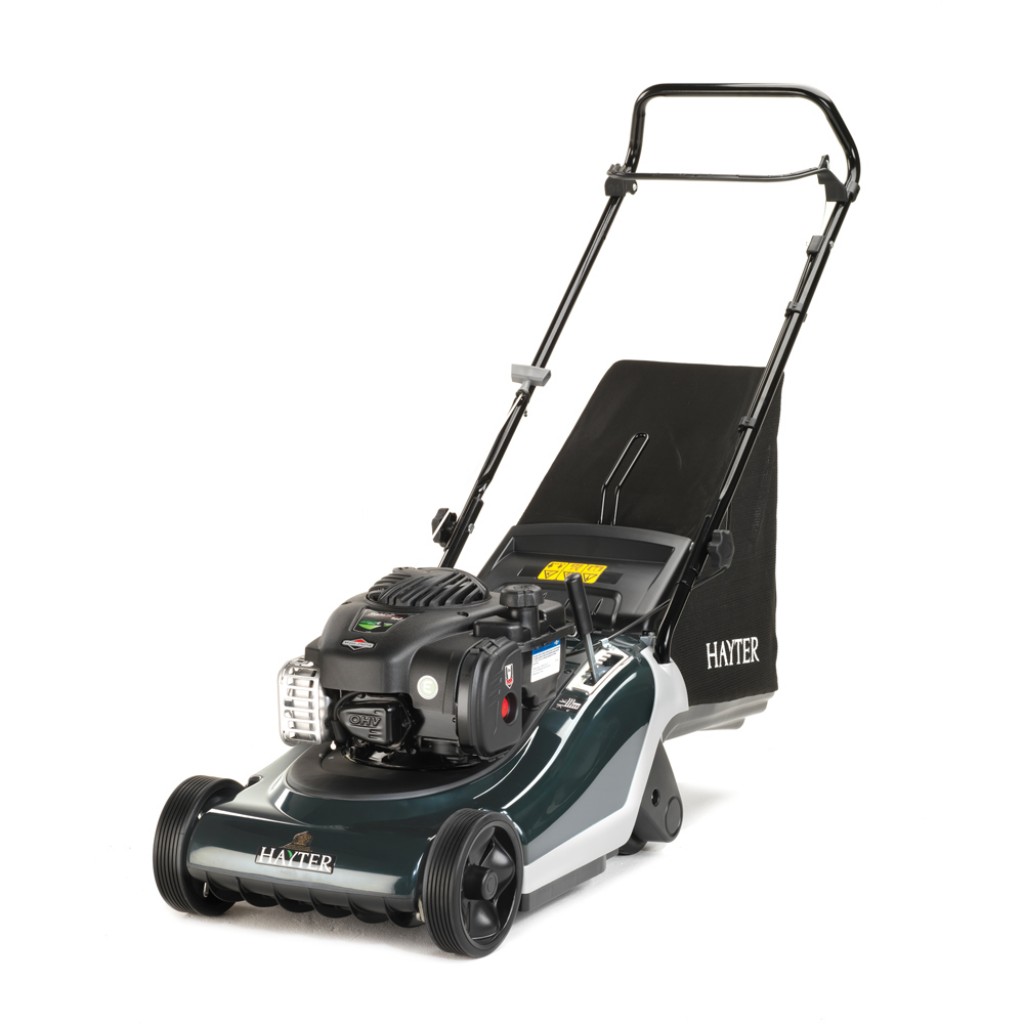 The Spirit 41 petrol rear roller lawnmower has a fresh design and appearance are both manoeuvrable and lightweight. Their revolutionary design introduces an aluminium skeleton chassis into the construction with tough ABS polymer covers and underdeck. This adds robustness and continues the Hayter tradition of producing tough, durable machines.
Harrier™ 48 series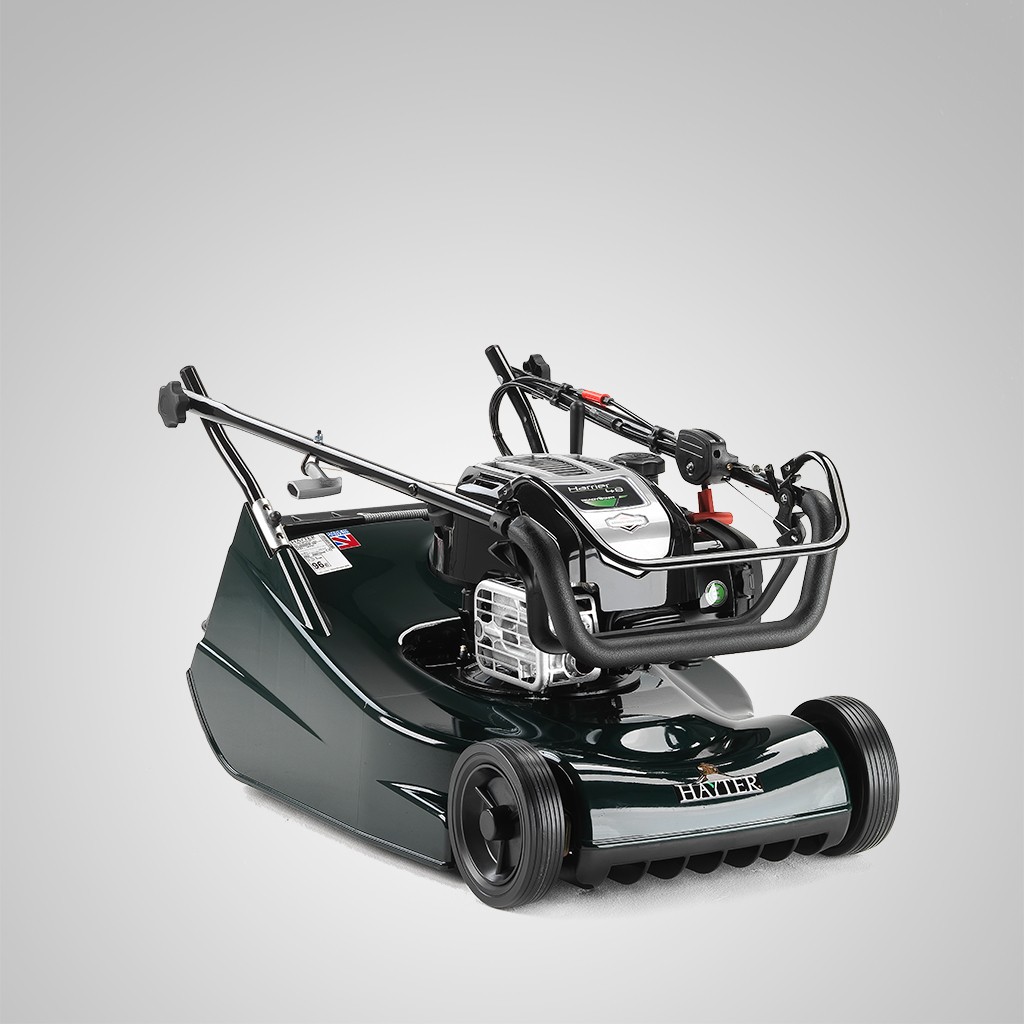 The Harrier 48 rear roller rotary lawnmower is ideal for medium to large lawns. The rear roller on these powerful self-propelled machines, gives a superb striped finish to fine lawns and with the cutterblade raised, rougher areas can also be cut with ease. With its powerful collection abilities, autumn leaves can also be removed from the lawn.
Osprey 46 series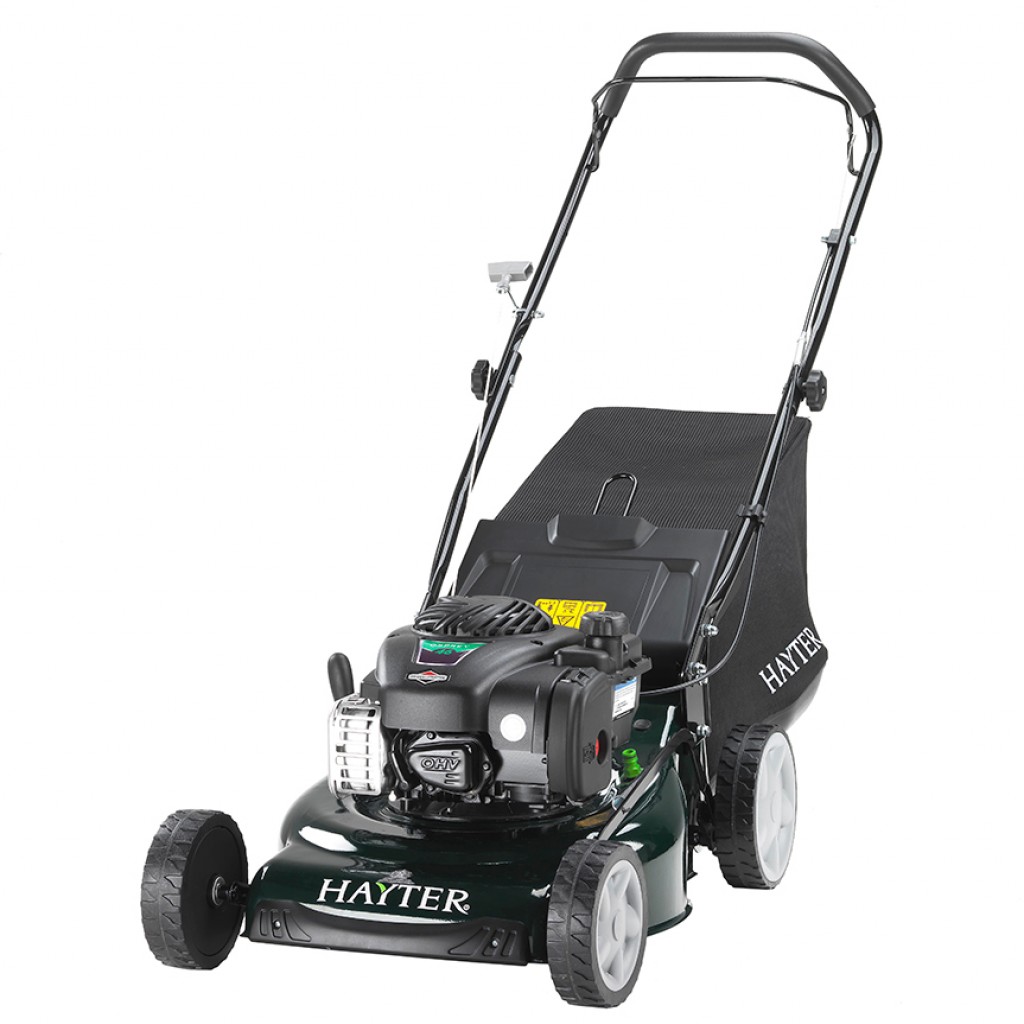 Suited to the typical lawn size, the Hayter Osprey 46 4-wheel rotary mower range features a compact 46cm cutting width, versatile 3-in-1 capability allows you to select between cut and collect and mulch, or simply discharge the clippings behind the mower
Hayterette™ Push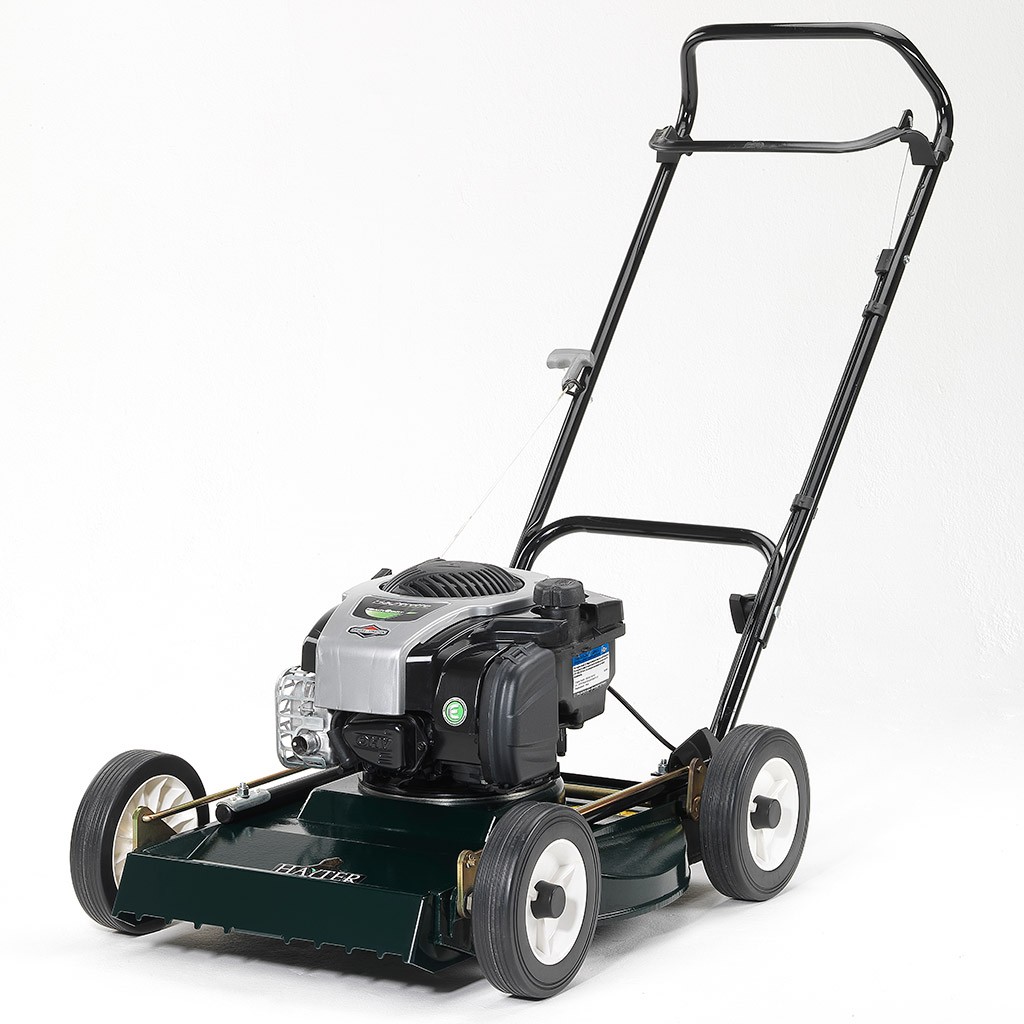 The sturdy Hayterette has been maintaining rough grassed areas for over 50 years. The latest, improved version provides a neat finish to semi-formal lawn areas where collection is not required.
Scarifier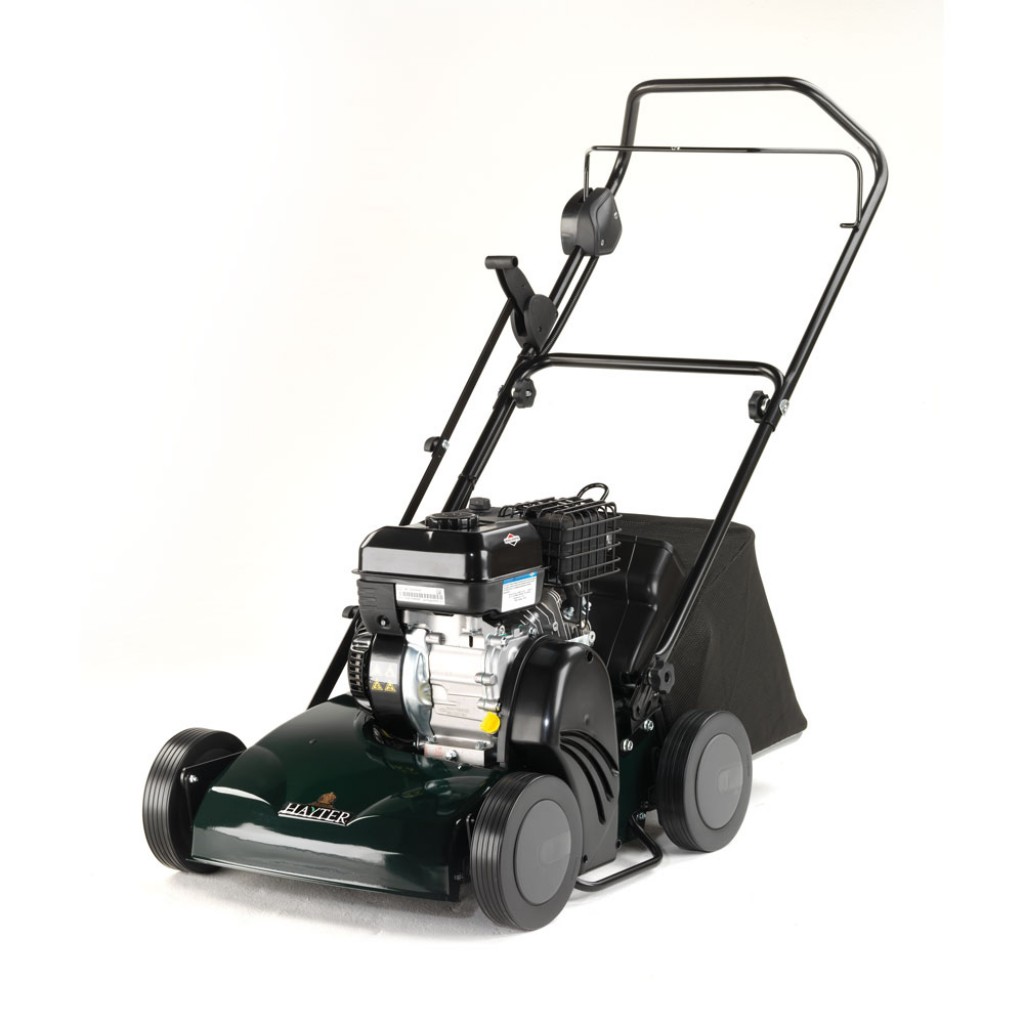 A Scarifier provides an easy solution to achieving the perfect lawn. Featuring a Briggs & Stratton™ 550 Series™ engine powering 15 fixed cutting blades, this machine will allow you to de-thatch and help maintain a healthy, lush lawn. There is also a transport position allowing movement over the lawn and paving without damaging the turf or blades.